1) Create a Houso profile
First step done. Super easy, right? 😉 Download today!
2) Get your docs in a row 🦆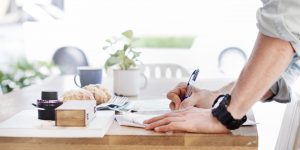 A very simple but important part of a home sale process is the correct documentation. Get your docs in a row early.
Although not a legal requirement, the floorplan is one of the key selling tools. It gives buyers an extra insight into your house and helps them visualise a potential new home. You might be able to find the plan from when you purchased your house, but if those files have done a walkabout there are some great apps available to create your own or use Metro Pix.
A legal requirement for all houses being sold is to provide an EPC (Energy Performance Certificate). This is a document showing the energy efficiency of your home and they last for 10 years, so chances are your home already has one. Check your property here. If you have one, great, if you don't you can simply order one online  
Now upload both to your home profile on Houso. You can keep all the documentation you need for this sale and for the future – sorted! 👍
3) What's it worth?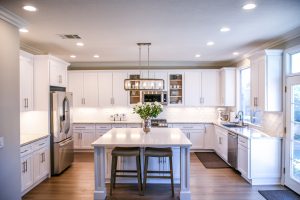 A house is worth what someone is prepared to pay and what someone is prepared to accept. Even the most experienced of estate agents sometimes get the pricing wrong. There is no magic potion that can get it spot on and there are loads of factors that affect the price.  
We suggest you do your research, have a look at what has sold on your street and locality recently. Compare the recent sales to your home, be realistic and take into consideration any improvements that need making to the property. Consider your timeframe, if you are looking to move quickly you may be willing to accept less but if you have more time to explore the market a little longer you may be more ambitious.
You could make the selling process simpler by commissioning a report by a Chartered Surveyor. Any work that needs to be completed will be highlighted along with any issues that might be picked up by a buyers surveyor/solicitor. You can then be upfront with your potential buyers early on, saving any hassle further down the line. Find a surveyor near you.
Price it well and you will get lots of viewings. Price it to high and you wont get enough viewings Adjust to suit your circumstances. 
4) Strike a pose!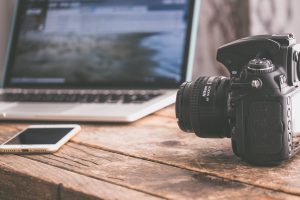 A picture paints a thousand words, and never is this truer than with a home. First impressions mean everything!!
Always think as a purchaser might think, starting with the kerb appeal. Ensure the outside photographs truly show the house in it's best light. Hide the bins, mow the lawn, clean the windows, don't have 40 gnomes in the garden and an insider tip – photograph the drive empty to showcase the parking and the house in all its glory.
When taking photos inside, timing is everything. Make sure you photograph rooms depending on the house orientation and when you get the most natural daylight. If you get morning sun in the kitchen, make sure you show it. Shoot the pictures on a sunny day, and turn the lights on, if there are any bulbs gone, replace them. 
Each room should be treated differently, but general tips would be: no toys, no fridge magnets and drawings, close the kitchen cupboards, do the washing up, move the dog bowl or cat litter tray, put the loo seat down, hide the shower gels and bath toys. Basically ensure your home looks as twinkly and sparkly as the first month you moved in.
Modern phones have incredible cameras, and a short video of each room could actually help people gauge whether it's worth them coming to see it, and therefore helps to reduce wasted time for both parties. If you do not feel comfortable taking pictures then of course you can get a professional in.
Upload your images and video to your home profile on Houso.
5) Time for viewings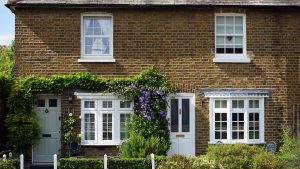 With Houso you have control over organising viewings directly with potential buyers so choose times that suit you both with ease.
When holding a viewing remember why you bought the house in the first place, showcase why you fell in love with it. Our blog 'Get your home sale ready' might help re- create that feeling. 
Start the tour with the best elements of your home and make sure these get enough air time for the viewers to really appreciate the space. Remember, not everyone will love your home as much as you do and what you look for in a house may be different for your viewer. Give them enough time and space to explore independently without the worry of offending you. 
Some people prefer for a third party to undertake the viewings. If you prefer this method Houso has a referral partner called Viewber who will do your viewings at any time with 24 hours notice. You can leave a key in a lock box and they will deal with it all for you. Easy peasy!
If you decide to hold the viewings yourself, safety is of paramount importance. Only plan a viewing when you feel safe to do so. Ask a friend to be there or partner and make sure that the person coming has their photo uploaded on their Houso profile so that you can identify them. 
5.5) Enlist an estate agent
Individuals can sell their homes themselves using Houso without involving an estate agent. However, this may not be for everyone. For example, if someone doesn't have the time or doesn't feel comfortable with this approach then they can enlist the support of a local agent whilst using Houso as the primary selling tool.
Whichever path you choose, buying and/or selling your home has never been easier than with Houso.